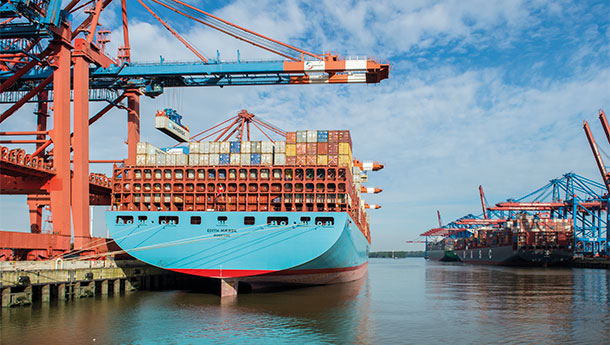 The insurer covers all the risks the goods are exposed to during the term of the insurance.
The insurance protection can be extended or reduced by means of individual agreements.
Let us advise you!
UNICON Logistics: Covering a goods transport insurance is a must
The fundamental rule is that the goods to be shipped must always be packed securely for transportation.
However, there is no one hundred percent secure means of transport: when goods are in transit by HGV, ship, rail or air, there is always a certain residual risk of damage. Also, it is not just high-value goods such as consumer electronics, computers or textiles that attract thieves. Depending on the means of transport and distance, your goods will undergo several transhipments and interim storage operations, which can increase the risk of damage or even loss. Often, the liability of the carrier in question is too low to compensate you adequately for any damages you might have suffered.
Taking out insurance for goods in transit is a "must" for all commercial and production enterprises that ship or obtain goods nationally or internationally, and have an interest in these goods surviving the risks of transport and the associated storage, because, depending on the purchase agreement, the seller and buyer bear the risk for different transport sections. INCOTERMS 2010 are the worldwide standard that regulates the respective transfer of risk.
You can guard against the risk of transport damage by taking out goods transport insurance via UNICON. UNICON is not an insurance broker, but we would be pleased to advise you on the best means of insurance – after all, it is your shipment and your goods.
Think about how you can reduce the transport risk! Simply ask us – UNICON offers complete solutions from a single source.