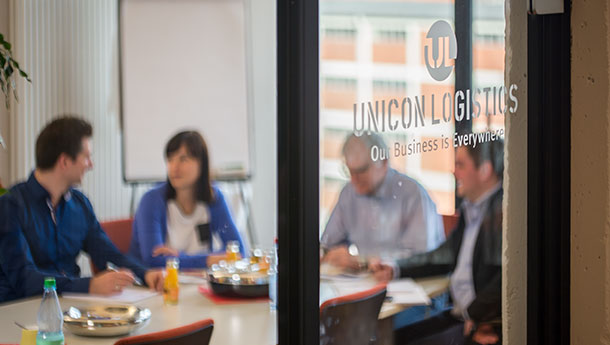 Sometimes it can all come down to tiny details so that transport runs smoothly. Let us give you advice!
UNICON Logsitics knows the details for efficient international logistics
Did you know that in Brazil you are only permitted to sign in blue?
That is just one example of how other countries have totally different habits or legal principles to ours.
Because we are familiar with these, we can protect our customers from an urgently awaited shipment possibly getting held up at customs due to a trifling detail.
For you, we are at home throughout the world, and know the necessary rules and regulations of logistics. Combined with your individual wishes and requirements, they form the UNICON ISP – our Individual Service Package for you. Country-specific conditions + individual customer wishes = ISP.
For you, we are a one-stop shop for all your questions. With us, you have a reliable contact who will take care of your queries, orders and any needs.
Particularly in our country-specific core business (Far East, South America), we are highly familiar with the local cultural characteristics. For you, we have built up a close-meshed network of agents and partners. For you, we keep our ears and eyes open, to stay in touch with the economic trends.