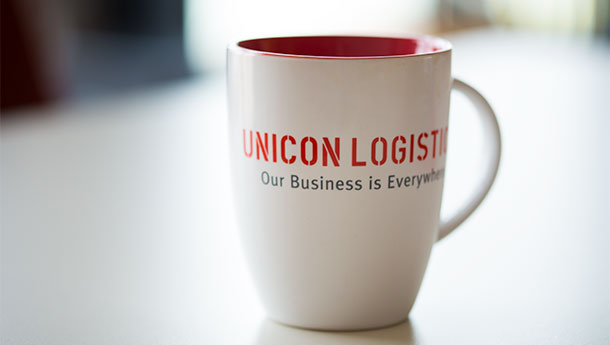 Forwarding specialists and trained warehouse logistics personnel have jobs with a great future. We are expanding and are continuously seeking support – do you want to join our team? With professional experience, as a new career, coming from another field, or as an apprentice?
It's the mix that matters! A team made up of experienced logistics professionals and ambitious young talents is the guarantee of our company's success, and thus that of our customers. Learning from one another and constantly becoming better together – that's our motto. Stagnation means a backward step. Because we are successful with this corporate philosophy and our customer focus, we constantly need open-minded, motivated new employees to help us grow.
If you can picture yourself strengthening our team, then simply apply! You will encounter managers who regard their employees as their most important capital, colleagues who are friendly and professional, and a wide range of varied tasks.
New team members are familiarised with their area step by step, becoming more independent all the time and successively taking on greater responsibility. During your activities you will communicate daily with customers, suppliers, service providers and agents throughout the world.
If you make a responsible and reliable contribution, we guarantee you promising professional prospects in a fast-growing industry and in a motivated team that we are continuously training and developing.